(EDITED: As I was finishing this post, my mom called and said that
Charlie
(my cousin) was just taken to the emergency room. His daughter lauren had said earlier that he has fluid in his lungs and is in a lot of pain. They are running tests now. Please continue to pray for him and the doctors and his beautiful family. Thank you so much for your prayers.)
Hello everyone! I am graduating in 27 days and school has completely taken over my life...
so sorry i haven't been the best blogger once again, but hopefully after graduation I will have more time to get back to the important things, like catching up with all of my bloggy buddies!
Last week I had my bridal portrait! I was so excited to put on my dress and veil and have my makeup and hair all done like it would be on the day of the wedding. The only time I could schedule my hair appointment was for 8AM. Now i am not an early riser but for some fabulous hair, i was up and ready to get the day started! The guy who did my hair gave me my first haircut and every haircut since then. He was so sweet to come in extra early so he could be a part of every moment of the wedding. Of course i brought in tons of pics of what I wanted my hair to look like, but wasnt quite sure what I really wanted..typical...
He ended up curling it all and putting it into a pretty updo that still looks like its down:
I loved it! But decided that on the wedding day I wanted to just go with my hair down in big curls with my bangs down and pulled half back. Simple, but pretty!
After the hair appointment mom and i of course had to stop by Chick-fil-A for some yummy breakfast before heading to get our nails done. I got OPI "Catch the Garter" on my fingas! I loved it and of course the name was quite fitting!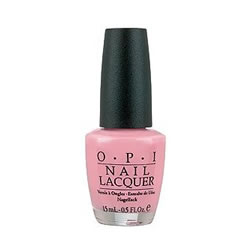 We then went to the Chanel counter to get makeup done.
We did all of this as kind of a trial for the wedding and I loved the way it all turned out!
I got he Bridal Portraits taken at a home called Snow Hill in Conway, SC. My great great grandfather grew up there and some of my family live there now.
They were sweet enough to let us come and go all around the beautiful property and take pictures.
Mom and I went up and got the dress on and the shoes ,which deserve a post of their own ;).
We went down the huge staircase to meet the photographer and Della. Della brought my bouquet which I LOVED so much!! It was mostly white with some green and a pop of pink tulips. So pretty!
Everything got me soo excited for the wedding day!
Lynn arrived and we got setup to take some pictures.
We started in front of the huge door to the house.
We were their for a while and I started feeling kind of funny.
I thought it was just because i was in front of all of these people having my pictures taken.
But then it got a whole lot worse!
Lynn could tell and came over to me, i had to lay my head on her shoulder and next thing I knew my dad was behind me and lowering me to the ground.
I woke up and realized I had passed out and could not believe it!
Mom and dad were undoing my dress because I could barely breathe and then i felt 100% better.
It was intense!
I finally started feeling better and we continued the shoot and got some awesome shots!
I could not believe I passed out though, I realized that on the wedding day i need to keep the dress not so tight (it has a built in corset) and eat something before the ceremony!
Besides all of that I am looking so forward to seeing the pictures!!!
We ended the long shoot with dairy queen and a much needed chocolate milkshake....
Which will kind of resemble the wedding day in that we decided to have double shot glasses filled with milkshake and mini hamburgers passed around towards the end of the reception!
I can't wait!
62 more days till wedding...
27 till graduation...
(let's pray im ready for both!!)